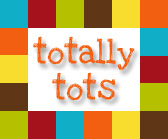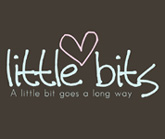 All material provided on this website,

1plus1plus1equals1.com is copyright protected






















Custom Search
What is a Tot-Book?

A Tot-Book is simply a small lapbook for a tot, filled with early learning printables to expose early learning skills!

How do you make a Tot-Book?

Cut a file folder in half and fold the two sides in, it's that simple! 

What is a Tot Pack?

A Tot Pack is just another variation, using a different storage method for the early learning printables.  Instead of making a small lapbook out of them, you keep them in a folder or envelope.  Tot Packs give mom the ability to add more fun printables to the theme, other than what will only fit in the Tot Book. 

Which one should I make?

If your older child is making lapbooks, and your younger child is wanting to be included, I recommend making Tot Books.  They are a great way to include a younger child and make him/her feel special!

If your tot is not interested in the Tot Book format, I would suggest making Tot Packs!  We personally started with Tot Books and when my son lost interest in the Tot Book format, we began making Tot Packs.

Why make a Tot-Book for your tot or preschooler?

When you take the natural interest of a child and use it as a spring board into exposing him/her to the skills you want him/her to learn (ABC's, name, shapes, etc.) you have a win-win situation.  Your child loves the Tot-Book because it has a theme s/he already loves, YOU love the Tot-Book because s/he is being exposed to great early learning skills!  It also creates a wonderful memory and keepsake of remembering the many "loves" of your child at this stage!

Can I make a Tot Book out of a Tot Pack and vice versa?

Yes you can!  The Tot Books featured just have fewer printables, since they are made to fit in the Tot Book format.  You do not have to put them in a Tot Book.  You could also print just a few of the Tot Pack printables and configure your own Tot Book out of them.  It's all up to you, be creative and have fun!

Use a Tot Book or a Tot Pack to expose your toddler or preschooler to a wide variety of fun learning activities!  I recommend printing anything your tot will be using more than once on
cardstock
and
laminating
pieces if possible.  We use the laminator pictured below (love it!) and have used both the pouches that come with it as well as the
Office Depot
Brand.  They both work great!